Nuova Meccanica provides manufacturing for third parties, on the basis of project blueprints supplied by the clients. Currently the company mainly works in the fields of Paper, Defence, Automotive, Healthcare, Food and Renewable Energy.
However, the company is ready to work in other fields as well, thanks to their more than 40 years of experience, not only with machinery, and to their disposition to experiment and innovate, which lead them to incorporate Industry 4.0 machinery to innovate and enhance their production processes.
Moreover, Nuova Meccanica can supply additional services in regards to mechanical manufacturing and can support clients through internal planning in the creation of designs that have the necessary characteristics to be converted into products, or through a service of specialised consultancy.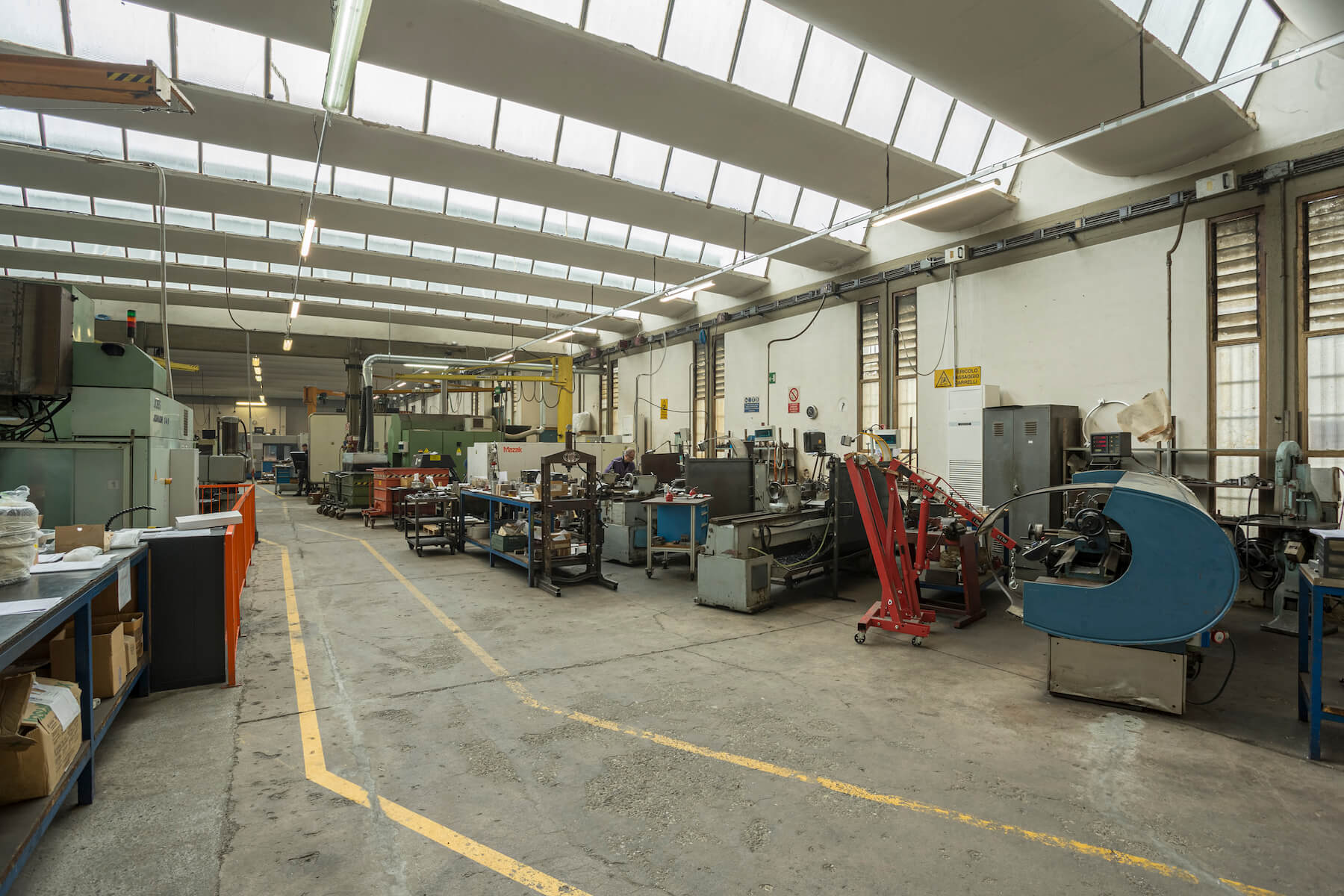 1973

The company was founded with the name CAM SNC by Mangini, Biasci, Danesi and Paoli and operates in constructions and mechanical equipment in its only location in Calcinaia.

1981

The company becomes an SRL (Limited Liability Company) and changes name in the current one, NUOVA MECCANICA, with the same associates.

1996

In order to vary their work, a new warehouse in Cascine di Buti is acquired.

2003

Because of the increase of work flow, a third warehouse is acquired in Cascine di Buti.

4900 m²

Currently Nuova Meccanica counts an operative space of about 4900 m², divided in its three establishments.

Cascine di Buti

The two establishments in Cascine di Buti are specialised in middle-sized work and are dedicated to the constructions of rollers of all kinds (steel, aluminum, rubberised, carbon, etc.) destined to the paper and printing industry.

Calcinaia

The Calcinaia establishment is specialised in the design and production of small and medium-sized components, partly destined to the paper industry as well, but they also work in different industrial sectors, particularly in the construction of specific parts requested by the client.
40 years of precision mechanics
We provide our customers with a solid professional experience in designing and manufacturing precision components for industrial sectors.
Contact us